With the Dynamics 365 2020 release Wave 2, Microsoft has introduced the Inspections functionality to D365 Field Service.
Inspections allows you to create interactive inspection templates and associate to them to upcoming Work Orders.
Microsoft provides an easy-to-use drag-and-drop interface to create Inspection templates. No coding is necessary to create an Inspection template, therefore reducing the time it takes to implement.
Field technicians are provided with a modern interface on their mobile devices for quick data entry, eliminating the need for paper-based inspection sheets.
Inspections can be created in minutes with a modern, drag-and-drop interface: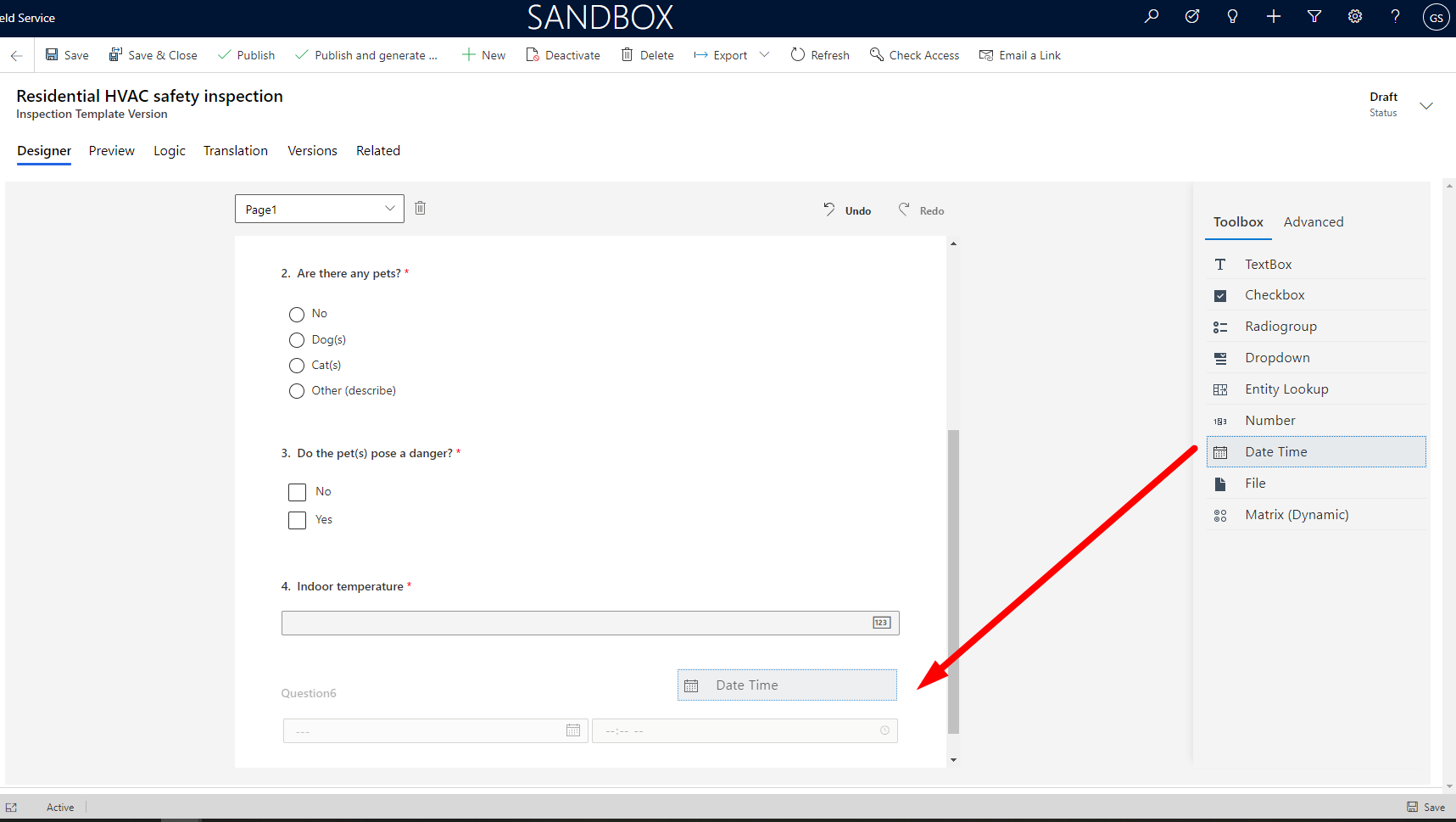 As seen above, multiple question types can be added to the inspection to fit your unique requirements.
Tip: Select the 'File' type question if you want your field technicians to capture a picture or video on their mobile device.
On the Logic tab, custom, no-code rules can be applied to the Inspection UI. If you are familiar with Business Rules in D365 CE, setting this up will be a breeze.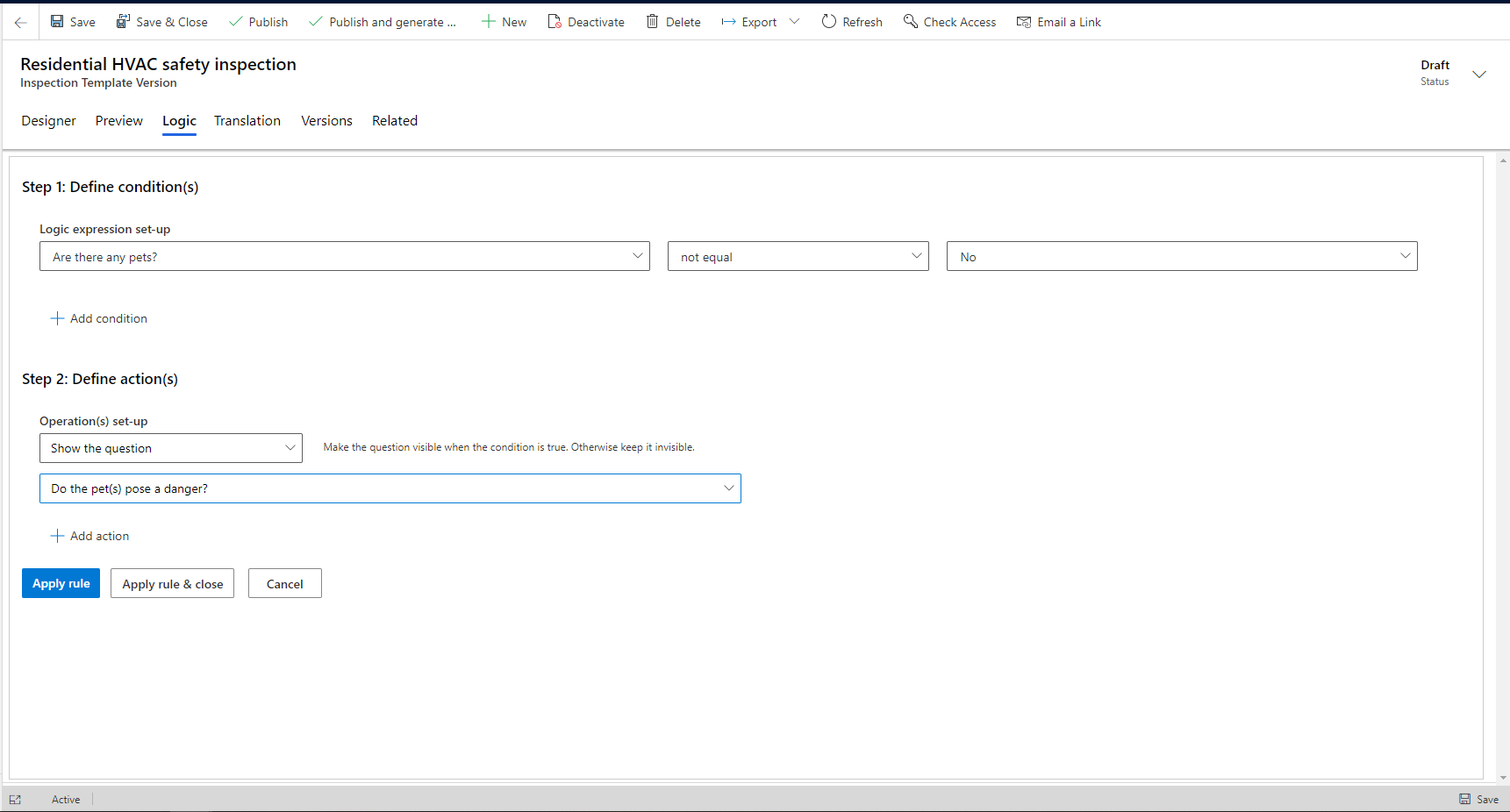 Along the design process, you can try out your new Inspection by clicking on the Preview tab. This will let you interact with and test your inspection: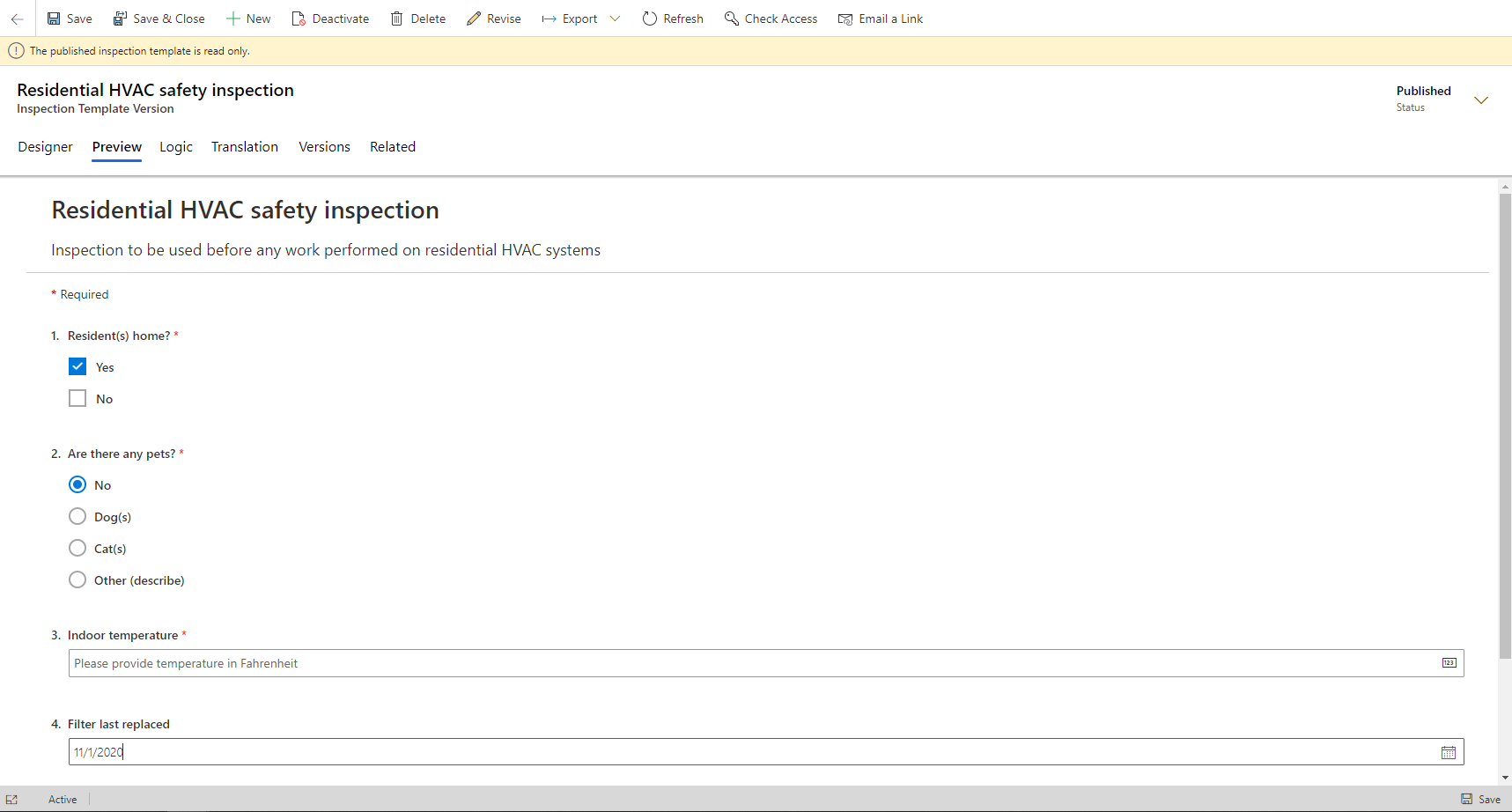 Once your Inspection is complete, you need to associate it with a Service Task Type:

This way you will be able to add the Service Task type to a Work Order directly or have the option to add it to an Incident Type to bundle it together with other work.
This was a high-level overview of the new Inspections functionality of Dynamics 365 Field Service.
Advanced features include:
Branching and conditional logic
Versioning
Export inspection responses as PDF (can be utilized to share responses with others)
Multi-language support
Reporting on Inspection Responses
As you can see, implementing this functionality can improve technician efficiency and safety, as well as digitalizing outdated paper-based processes with minimal effort.
If you are interested to learn more about this topic, please feel free to Contact Us.