Ludia Consulting's
Dynamics 365

Implementation Framework
We go beyond Microsoft's Success by Design Framework. Discover our trusted dynamics 365 implementation approach to ERP and CRM projects.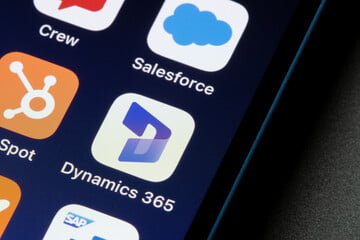 Our Dynamics 365 Implementation Approach
Ludia is a Microsoft Dynamics 365 implementation partner. Our experts design, build, configure, and deploy Microsoft implementations. We understand the need for user adoption to achieve successful outcomes.
We will collaborate with you to craft a plan to help onboard your organization through the deployment of our solution, with guidance from our experts every step of the way.
Ludia uses Microsoft's Success by Design framework as a base for our tailored implementation methodology.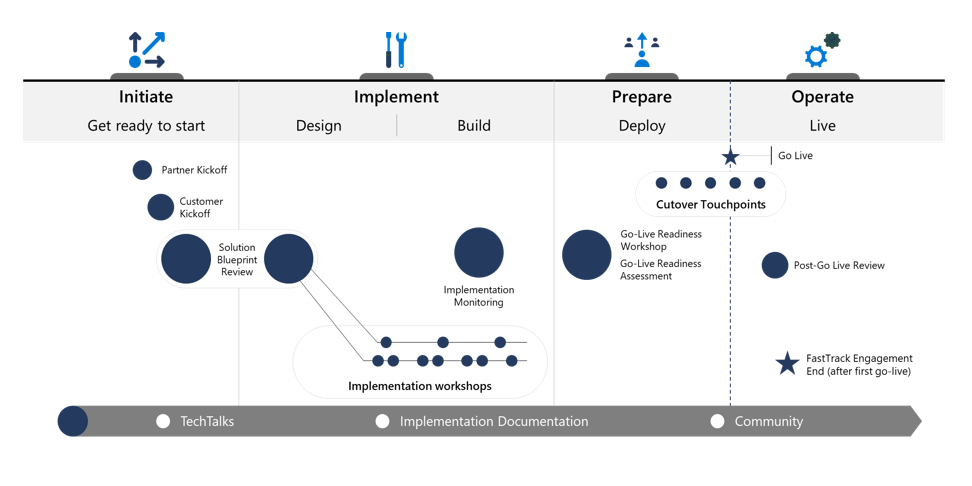 Microsoft's Success by Design Framework
Success by Design is an end-to-end project management framework that is designed around three core principles: Early Discovery, Proactive Guidance, and Predictable Success.
The Success by Design framework spans four critical stages of the implementation journey: Initiate, Implement, Prepare, and Operate.
Our Microsoft Dynamics Implementation Methodology
Ludia goes above and beyond the Success by Design framework. We have built upon the tried-and-true framework and created a methodology of our own to implement Microsoft Dynamics ERP and CRM projects. Our project delivery method helps onboard you while keeping you front and center as a collaborator.
1. Preparation and planning




5. Rollout and evaluation

Once we define your needs and wants, we utilize our resources to craft a solution that is custom-tailored to your organization. At Ludia, we prioritize a customer-centric focus—we want to collaborate with you and create a supportive partnership. Therefore, we are always looking toward your organization's best interest.
It takes equal involvement to successfully deploy a solution with minimized business risk. You can rest assured that you will be guided and coached by our experts every step of the way.
Together, we can transform your organization.
Let's Get Started
Let's have a conversation. Reach out to us today for a chat with one of our trusted professionals
to see how we can transform the way you look at your business.