With so much talk going on about the expanded functionality in the newer areas of Dynamics, let's look at a great new enhancement in Dynamics CE Sales. For years we have been creating dashboards for Sales Managers trying to summarize Opportunities. Now we have the Deal Manager (currently under preview) to do exactly what it says, to not only summarize Opportunities, but allow us to manage all of them from a single screen with new features and with the ability to tailor it for our individual needs.
As soon as you open Opportunities from the Site Map, you are presented with a new screen: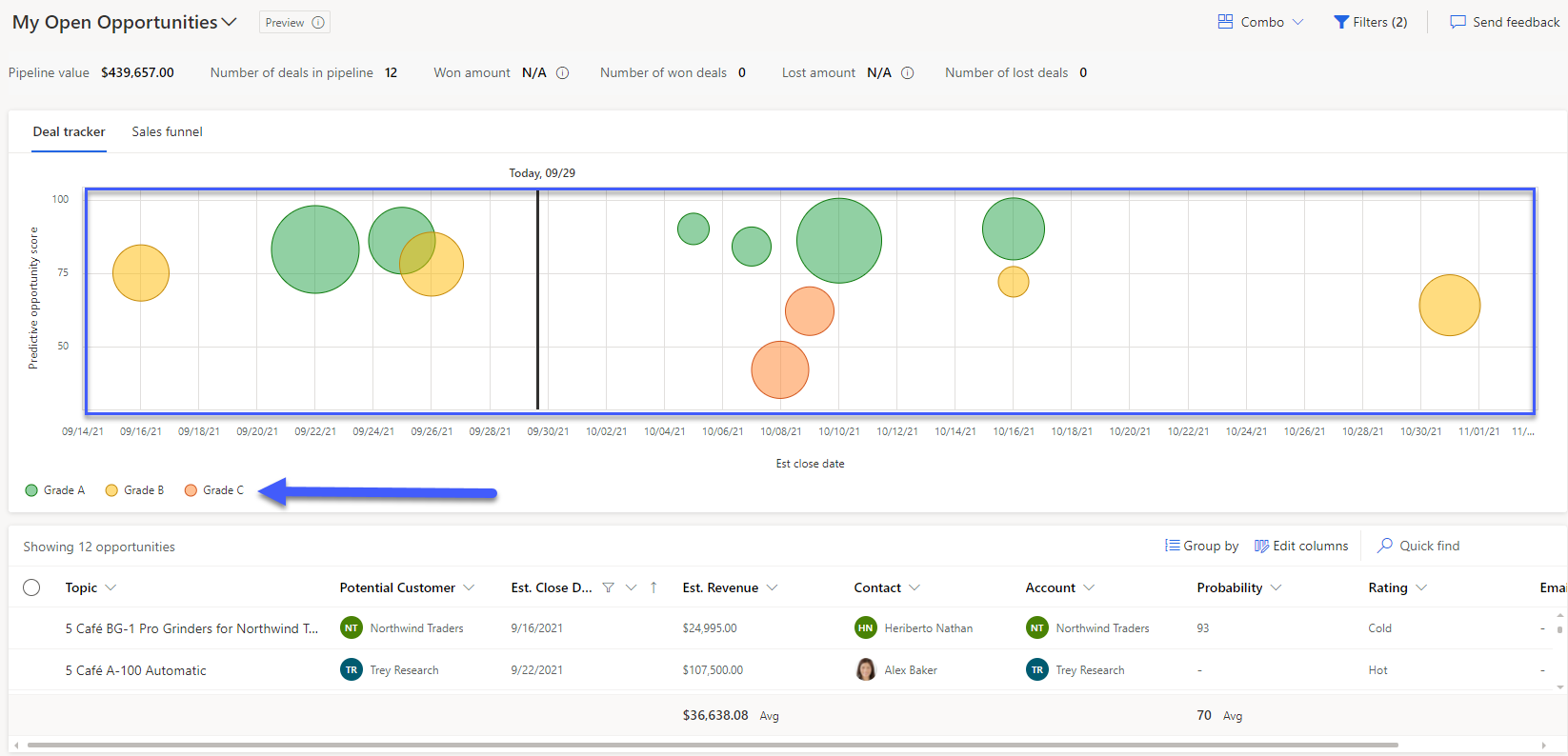 First notice the grid with bubbles for each opportunity differentiated by grade (as noted at the bottom).
Also note you can change the View just like before, and see a different subset of records (All Opportunities, Open Opportunities, Closed Opportunities etc.)
Now let's look at how we can further tailor the Deal Manager Screen with the Filter: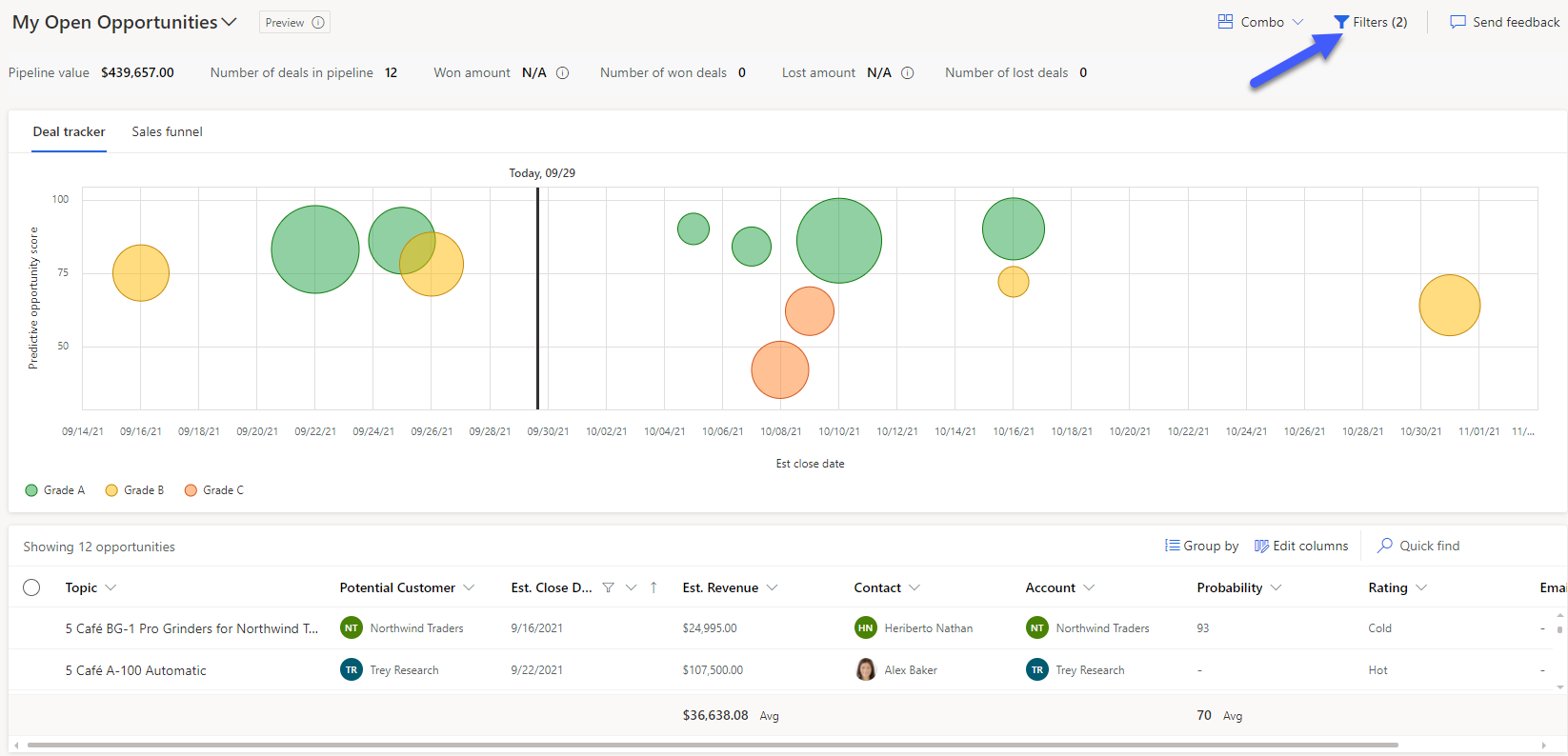 For example, we can set the date range and limit the Opportunities to A Datum Corporation to further refine our selection of Opportunities.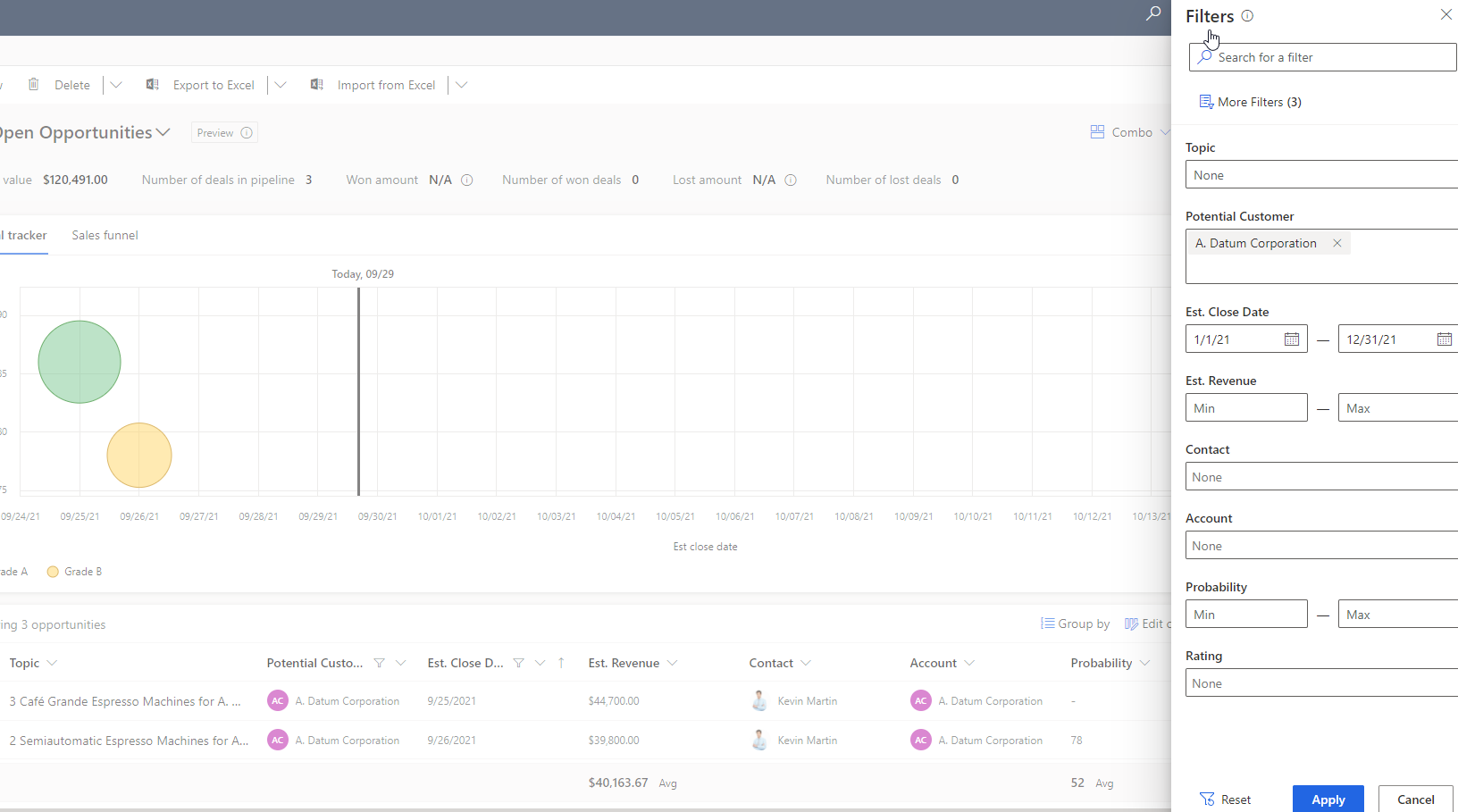 We can also select the Combo dropdown and switch between the Deal Grid and a list only view, as well as edit the metrics to be displayed: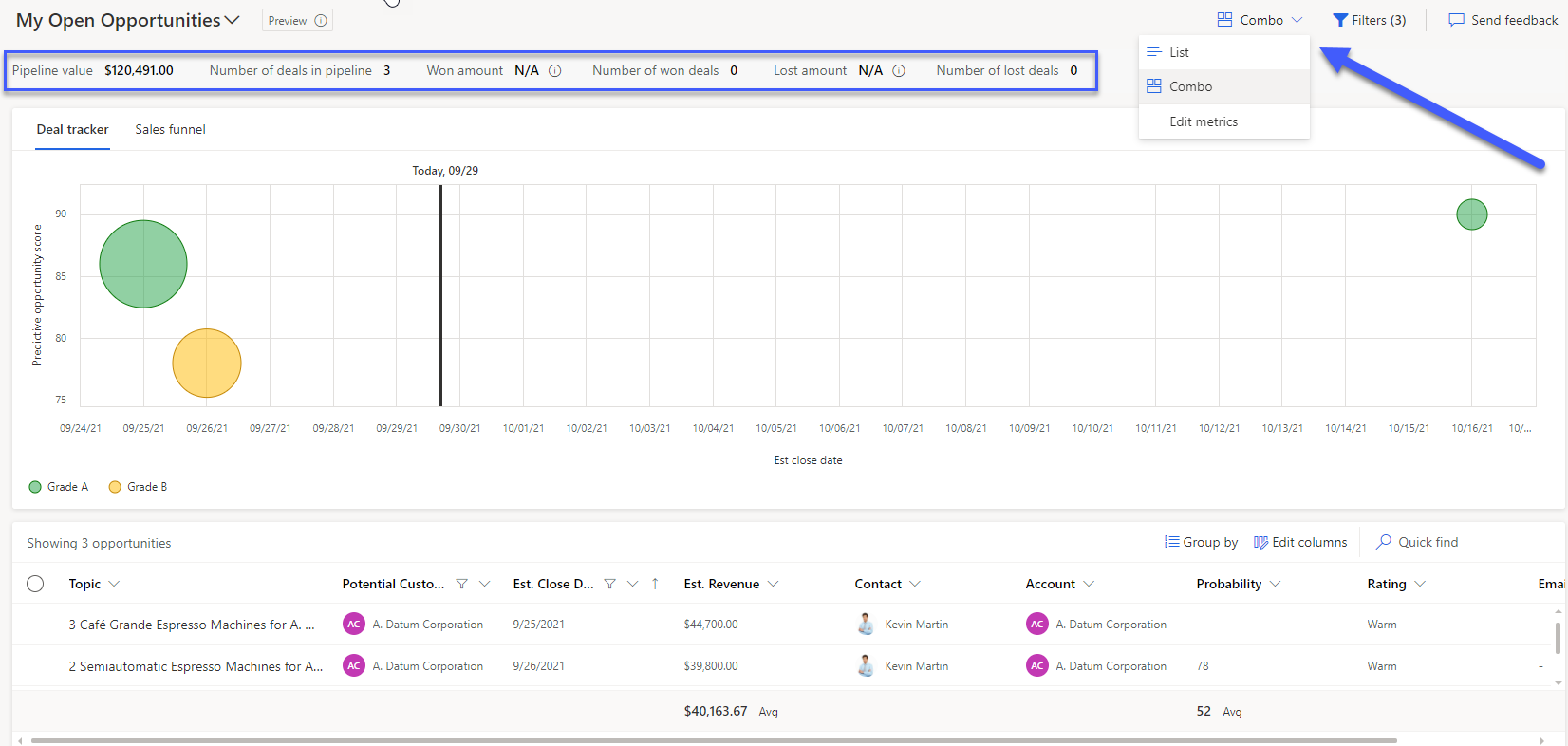 Here are the standard metrics you can select from on the Deal Manager:
Note: there is an option to add a custom field from the Opportunities or a field from any related entity.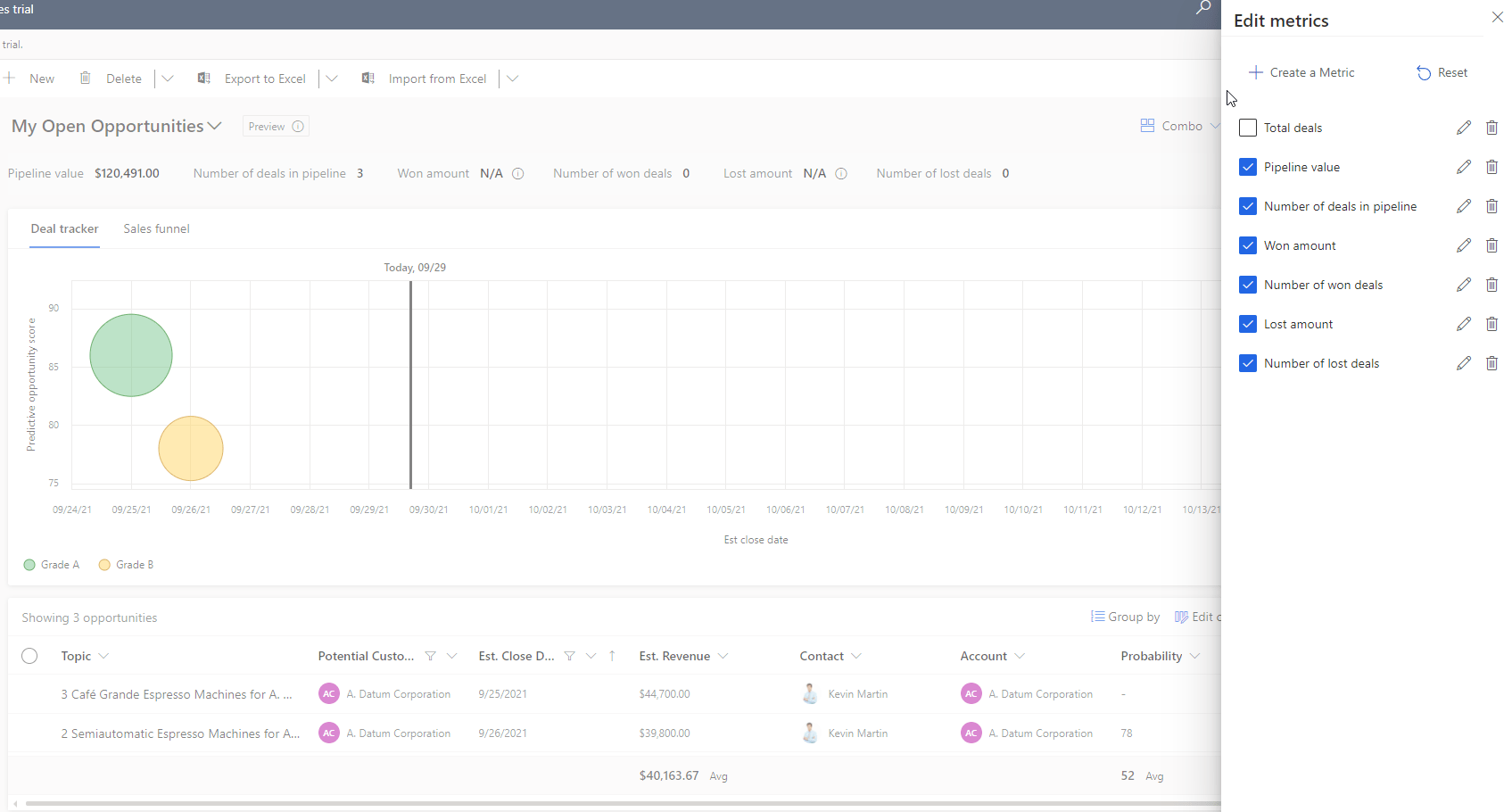 After we have customized our screen for the look and feel that best suits the Opportunities we want to see, we can hover over an Opportunity to get a snapshot of the Opportunity, and if we click on the we get a more detailed shot on the right of the screen.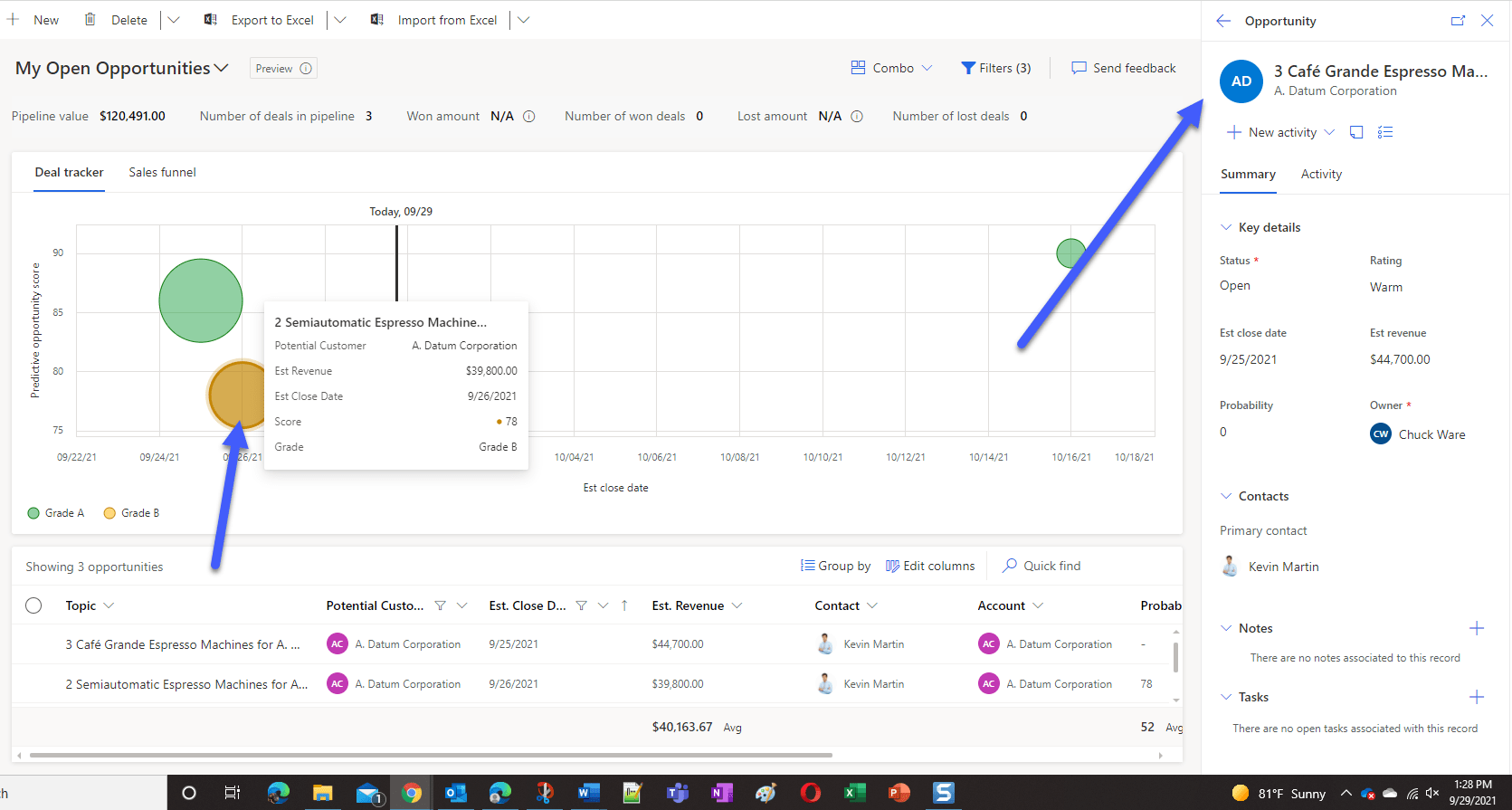 Last, the Opportunities can now be edited inline just as in any editable grid: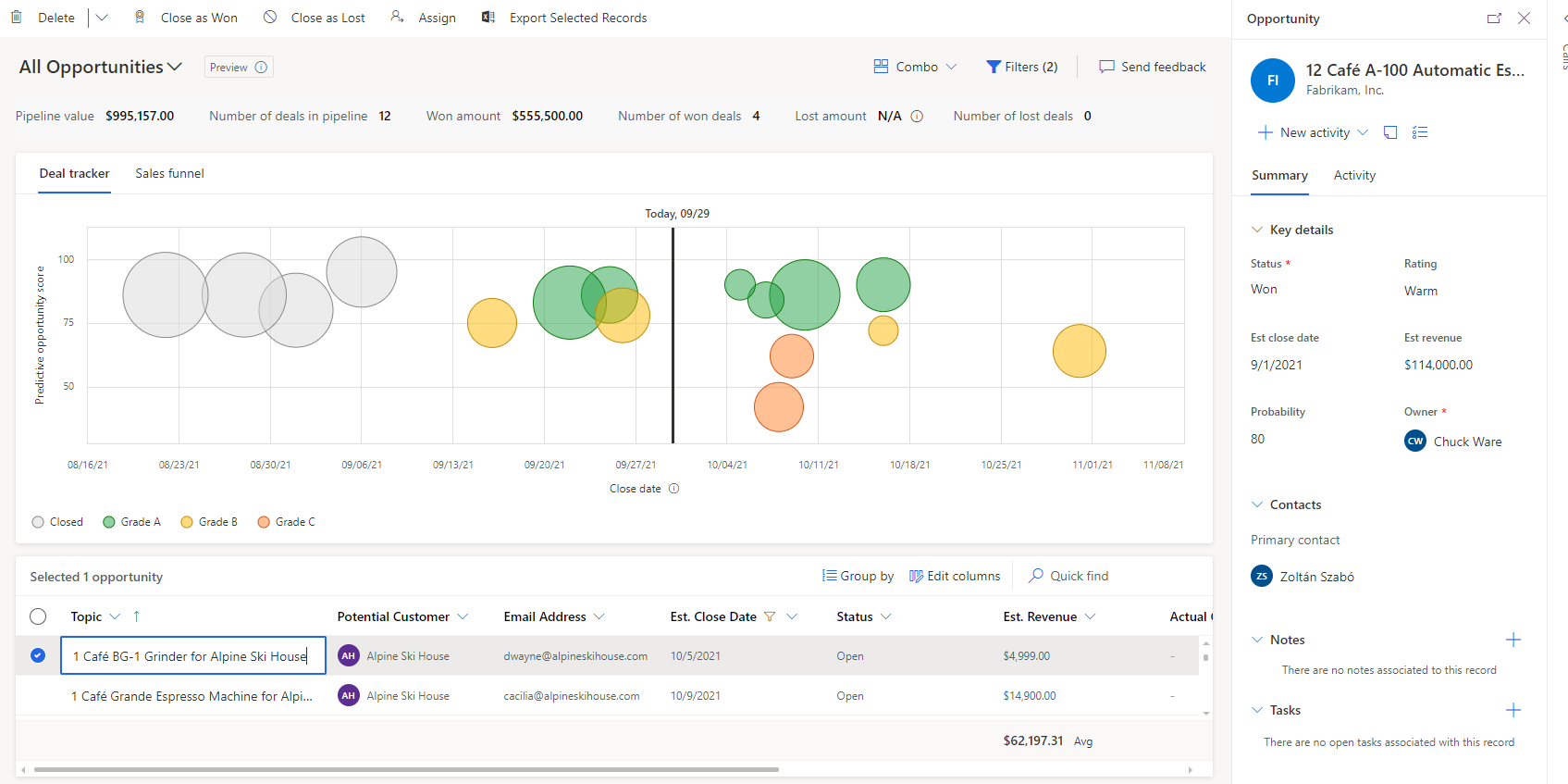 In conclusion, I invite you to give the Deal Manager a try and see how it can help manage Opportunities for your organization. Instead of digging through lists to work with Opportunities, now we can manage all of them from a single screen.  If you want specific details of how your organization can benefit from Deal Manager or have any other questions please contact us.