empower your team with Microsoft
Dynamics 365

project operations
Ludia's Dynamics 365 Project Operations solution helps you deliver profitable projects on time and on budget every time. Get the transparency, collaboration, and speed needed to drive success across your project-oriented business.
Integrated solutions through dynamics project operations
Our Dynamics 365 Project Operations solution empowers your team and allows them to work more efficiently. Dynamics Project Operations provide transparency and intelligent scheduling to drive success for your business.
With its ease of use, Ludia can help transform your business and ensure you will stay ahead of your competitors.
The best part? Project Operations can be further augmented utilizing Microsoft Dynamics 365 applications such as:
Dynamics 365 Marketing
Dynamics 365 Human Resources
Dynamics 365 Customer Service
Dynamics 365 Finance and Operations
Custom applications built with Power Apps.
These applications work cohesively to help provide an end-to-end experience while being a safe and secure cloud-delivered solution.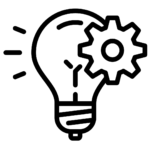 Provide more accurate quotes with customized resource-based pricing
Project management capabilities

Track projects more efficiently using embedded project management tools
Resource scheduling and assignments

Maximize your resource use by assigning people with the right skillset
Time tracking and expense management

Intuitive time entry and accurate reporting to unify your processes
Streamlined project financials

More accurate and transparent accounting especially when paired with D365 Finance
Analytics and integrations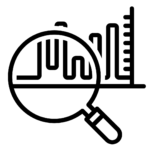 Ensure accurate analytics and business intelligence-based action plans
Microsoft Dynamic 365 Solutions for your Business
Ludia Consulting will help transform and digitize your approach to your manufacturing operations through Microsoft's enterprise stack of applications.
We can help you nurture better customer relationships by capturing and analyzing customer data to provide better offerings. In addition, we can gain better insights to optimize your supply chain and your business, mitigating disruptions and streamlining operations. 
Let's Get Started
Let's have a conversation. Reach out to us today for a chat with one of our trusted professionals
to see how we can transform the way you look at your business.